---
Online Course for Entrepreneur Women
---
---
Stronger Communication

---
Access to Global Network

---
Online Marketing Funnel

---
2year Business Plan
We need to CHALLENGE the CHALLENGE

Our World has faced economic turbulence for the last 18 months. Many businesses have suffered huge losses and disruptions.
DID YOUR BUSINESS WITHSTAND THE CRISIS⁉️
What can you do to make your business pandemic-proof to handle any crisis?
How can you go global growing online?
What are the steps to create your community with a clear business plan?


Let's redo for a brighter future!
Learn the secrets of how $40K was generated in ONE WEEK!
What are the steps you need to take to prepare your Heart, your Mind and to be in action to achieve your results?
You will get by end of the 4days
2 year Business Plan
Online Marketing Funnel
Access to Global Network
Stronger Communication
---
Thursday :2 September
Iran : 12 to 2 pm
Singapore : 3:30 to 5:30 pm
Thursday: August 26th
Iran : 12 to 2 pm
Singapore : 3:30 to 5:30 pm

---
Thursday :12 September
Iran : 12 to 1 pm
Singapore : 3:30 to 6:30 pm
Thursday :9 September
Iran : 12 to 2 pm
Singapore : 3:30 to 5:30 pm
OUTCOME

✅ARE YOU READY FOR THE 9-DAY CHALLENGE?
✅CLARITY in Business Direction
✅CONFIDENCE in Business Execution
✅STRENGTH in Business Deliverables
✅RESULTS in Business as Desired



4-DAY CHALLENGE

✅Over 216 hours of Immersive Learning
✅Conducted in Tamil and English
✅ONLINE ZOOM Live Calls
✅Whatsapp Group Coaching for answering your questions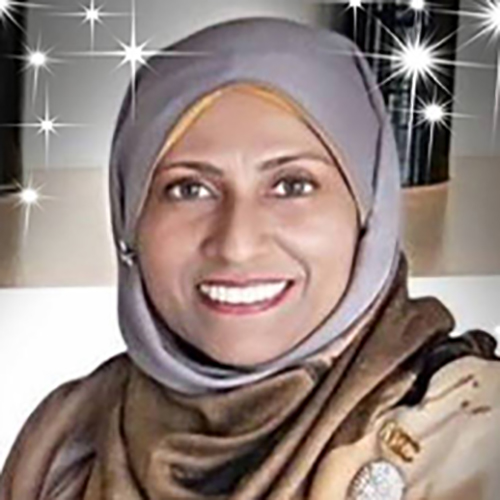 Dr.h.c Azeeza Jalaludeen
---
Founder & Chief Mentor of  GoGLOBAL Business School and Global Mentors
---
Includes
30 Pages Workbook with Assignments
WhatsApp Group Coaching for the period of program
PLUS Monthly Networking Meeting
PLUS Certificate of Attendance (With 100% attendance )from GoGLOBAL Business School™️ Singapore
Please complete the registration form and payment.
Our team will be in touch with you.
Thank you for your commitment in embarking on this Transformational Journey in your Business And Your Life!
Empowering women entrepreneurs and innovators
Do you want to take your businesses to a new level and develop both as an entrepreneur and a leader? Become part of a strong network of women entrepreneurs in your country through our leadership programme Empowering women entrepreneurs and innovators

Overview
Women entrepreneurs and innovators is a leadership programme for highly motivated wome entrepreneurs in Iran. Who are building successful and sustainable businesses with the potential to make a difference in their societies
Women entrepreneurs and innovators are a practical and hands-on leadership training based on real business experiences, collaborative learning and participant-centric design. The programme provides tangible tools, insights and connections for participants who want to grow their businesses and develop as entrepreneurs, as well as leaders
The programme runs with interactive online seminars and regular mentor. If you are ready to take your business to the next level and want to become part of a strong network of likeminded women who can support and inspire you on your journey – then women entrepreneurs and innovators is the programme for you.
Women entrepreneurs and innovators will give you
The opportunity to plan and strategist for your business in an inspiring and collaborative learning environment
Regular support and input through sessions with expert mentors on an individual level as well as through group coaching
Increased self-awareness as a leader and deepened understanding of how to build
effective and motivated teams, while also taking care of your own work-life balance and long-term wellbeing
Increased knowledge on topics such as business development, communication, business innovation, crisis management, growing through partnerships, finance and funding
New perspectives on responsible and sustainable business practices from a social and an environmental perspective, as well as tangible tools for measuring your value creation
A strong and active community of likeminded women
You are welcome to submit your application if you are a woman entrepreneur with a business that is already operational and ready to expand
has the potential to develop a financially sustainable business model, generate a positive social impact, and contribute to the Sustainable Development Goals
is based in Iran
In addition, you should have a proficient command of both written and spoken English
Please note that we are not able to make any exceptions to the eligibility requirement